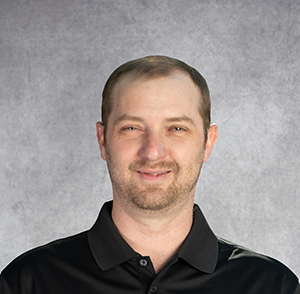 Age: 56
WIHOA since:2011
Years Worked: 10
Michael Vuich - General Board
Michael Vuich has been officiating games since 2011. He is WIHOA's newest board member, as he was voted in as a general board member during the 2021 annual meeting.
Mike has been around the game of hockey since he was 10 years old. He began in hockey by playing house league, then to travel, then high school, and now to the beautiful game known as adult hockey. After moving on from youth hockey, Mike began coaching where he reached a level 4 coaching status.
Mike began officiating to contivue to give back to the game that he loves so much. Mike brings experience to the board that he has gained from working games from mite to junior hockey. Being able to develop relationships is one of Mike's favorite thinkgs about officiating. He relishes the opportunity to work with anyone within WIHOA.
Mike is very excited to be a member of the board. He loves working with new officials and providing guidence to those that want to better themselves. Mike is focused on moving our association forward by reinvesting in mentoring and ensuring that those who want to move up are afforded the opportunity to do so.