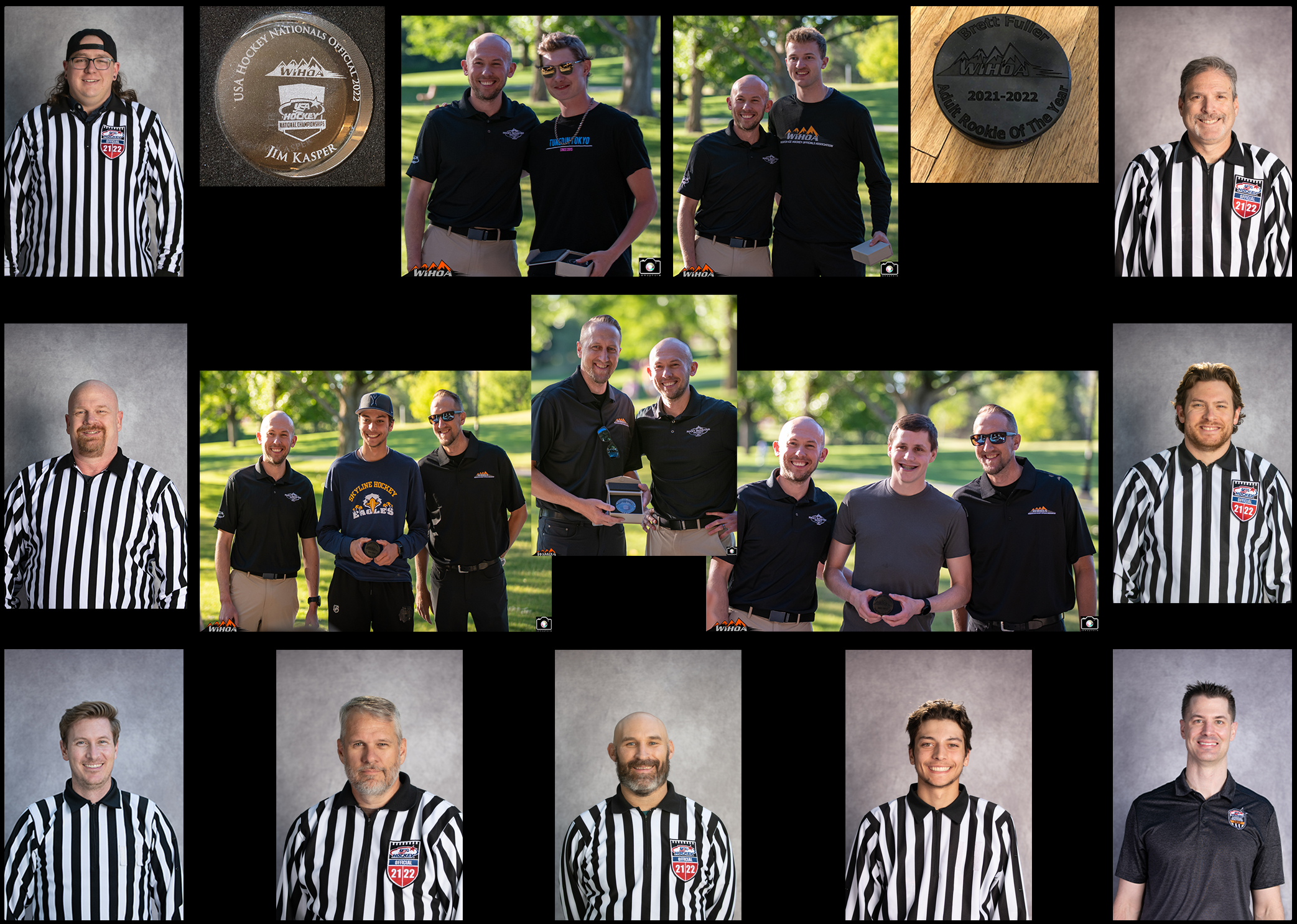 Annual Meeting Recap:
The annual meeting this year saw three officials elected to leadership positions. First, Andy VanWagoner was elected to his first term as President of WIHOA. Andy stepped in as interim President when Tim Tate was selected as the Referee in Cheif for Utah last year and has done an outstanding job moving our association forward. We could not be more excited to have him at the helm. Second, Eric Gierloff was elected to a second term as a Vice-President of WIHOA. Eric continues to do a fantastic job working with local associations and recruiting new officials in northern Utah. We are lucky to have him in our leadership. Last, Matt Orr was elected to his first term as a Vice-President of WIHOA. Matt stepped in as interim Vice-President when Andy VanWagoner assumed the role of interim President last year. Matt has worked hard to increase available support and engagement for our officials with our new website, social media pages, and online learning materials. Congratulations to these three officials, and thank you for your hard work!
For the first time, WIHOA recognized a few officials for their commitment throughout the year. The first award went to an official who seems never to turn down a game or opportunity to learn; Carson Strachen received the award for most games worked last season. The next award went to a brand new adult official who excelled and showed a willingness to learn; Brett Fuller was awarded the Adult Rookie of the Year. A brand new youth official who showed great skill and attitude this year was also recognized; Dylan Lowder was awarded the Youth Rookie of the Year. Tyler Kesten was recognized as the ACHA/USPHL Rookie of the Year for his constant officiating and willingness to learn. Finally, Andy VanWagoner was recognized as the ACHA/USPHL official of the year for his constant commitment to improving and pushing himself as an official. A big congratulations to all of our award winners this year!
WIHOA also recognized the three local officials who were selected to work USA Hockey National Championship games. Jim Kasper, Tyler Kesten, and William Miller showed great commitment to local hockey by officiating youth and adult hockey at all levels. By displaying great knowledge of the rules and a calm and consistent on-ice demeanor, these three officials were selected to continue working games through Nationals. We could not be more proud!
Grant Golightly and Semaphore Images were on hand to provide headshots for all of the present officials. These headshots were such a cool thing for our officials, and thank you to those who took advantage. The images can be found HERE.
We are looking forward to another great year!
WIHOA Board