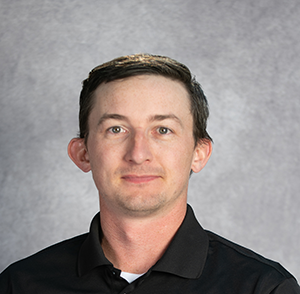 Age: 35
WIHOA since: 2016
Years Worked: 7
Matthew Orr - Vice President
Matt has been an official for WIHOA since the 2016 season. He was appointed as the interim Vice-President in 2021 and was elected to his first full term in 2022
Matt has officiated nearly every level of hockey available in Utah. Since joining WIHOA, Matt has worked hard to be an official that others could count on to work hard and bring a positive attitude to the ice and the room.
Matt loves officiating hockey because it allows him to give back to the game he loves. Hockey officiating is a fantastic community to be a part of and Matt wants to ensure that all of our WIHOA officials feel welcome, heard, and cared for. Many of the people Matt enjoys the most are fellow officials and he enjoys spending time on the ice and in the room talking story with them.
Matt was thrilled for the opportunity to serve as a Vice-President of WIHOA. He is looking forward to moving WIHOA into a modern official's association with structure and support for those that wish to advance.
Outside of hockey, Matt is a PhD candidate at the University of Utah in Learning and Cognition. Matt teaches several courses at the U, and is currently involved in research on how students learn with digital 3D materials in a variety of settings.
2021
USA Hockey Seminar Instructor
2022