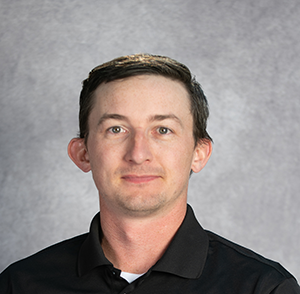 Age: 34
WIHOA since: 2016
Years Worked: 6
Matthew Orr - Vice President
Matt has been an official for WIHOA since 2016. He was appointed interim vice president in 2021.
Matt has worked almost every level available in Utah. Since joining WIHOA, Matt has worked hard to become an official that others can count on.
Matt enjoys officiating because it provides him a way to stay involved in the sport he loves. The officiating community has always been welcoming and Matt wants to make sure that all of our officials feel welcome and cared for. Many of Matts favorite people are fellow officials and he loves spending time after games talking story with fellow officials.
Matt is very excited to be on the WIHOA board. He is looking forward to moving WIHOA into a modern official's association with structure and support for those that wish to advance.
Outside of hockey, Matt is a PhD candidate at the University of Utah in Learning and Cognition. Matt teaches several courses at the U, and is currently researching the impact of tangible and digital 3D representations on learning.
WIHOA Vice Presidency (interim)
2021