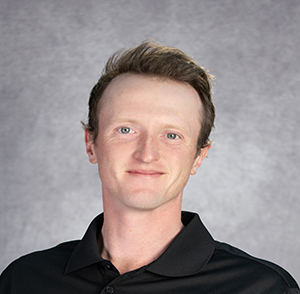 Age: 28
WIHOA Since: 2008
Years Active: 13
Craig Peterson - Vice President
Craig Peterson has been an official since 2008. He has had the pleasure of serving on the board since 2013. Craig is a tireless advocate for the officials in WIHOA by ensuring that our needs and concerns are met at any level.
Craig has a wealth of knowledge that has been gained from advancing through some of the highest levels of officiating. He is a graduate of the USA hockey Official Development Program (ODP), where he worked some the top levels of junior hockey. Currently, he works in the ECHL as a linesman.
Working as an official gives Craig the opportunity to stay a part of the game that he loves so much. He enjoys that it keeps him active and around so many friends he has made over the years.
Outside of the rink, Craig works as a math teacher at a local school. If he ever goes missing, look at any of a number of golf courses for him as he is a very avid golfer.
2021
WIHOA Board
2013
Highlights
ECHL Linesman
USA Hockey Officials Development Program
USA Hockey Regional Tournaments (official)
USA Hockey National Tournaments (official)