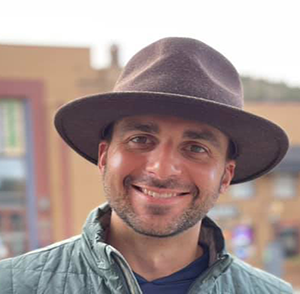 Age: 32
WIHOA Member since: 2018
Years Worked: 12
Alec Schnitzler - General Board
Alec Schnitzler began his officiating endeavor at the age 13. After a hiatus to prioritize his amateur playing career, he began donning the stripes again in 2012 and has continued every year since. Alec relocated to Utah in 2018 from Missouri and has enjoyed officiating as a way to stay involved with the sport and meet like-minded and great people. After 3.5 seasons spent with WIHOA, Alec was elected by the board to fill a vacant seat.
Alec has had the privilege to be involved with the sport at a high level over the course of his hockey career. Winning a National Championship at the U18 level and capping his career in the ACHA with a Conference Championship highlight his playing career. Shortly after transitioning to officiating, Alec began working games for USA Hockey's Official Development Program (ODP), where he worked some the top levels of junior hockey. He was also selected to attend the NHL's inaugural Officiating Exposure Combine.
Outside of the rink, Alec works as a Finance Manager for Intermountain Healthcare and has recently obtained his MBA and MHA. He loves to travel and explore just about any outdoor activity, primarily whitewater rafting, mountain biking, and skiing.
Since 2022
Highlights
U18 National Championship (player)
ACHA Conference Champtionship (player)
NHL Exposure Combine